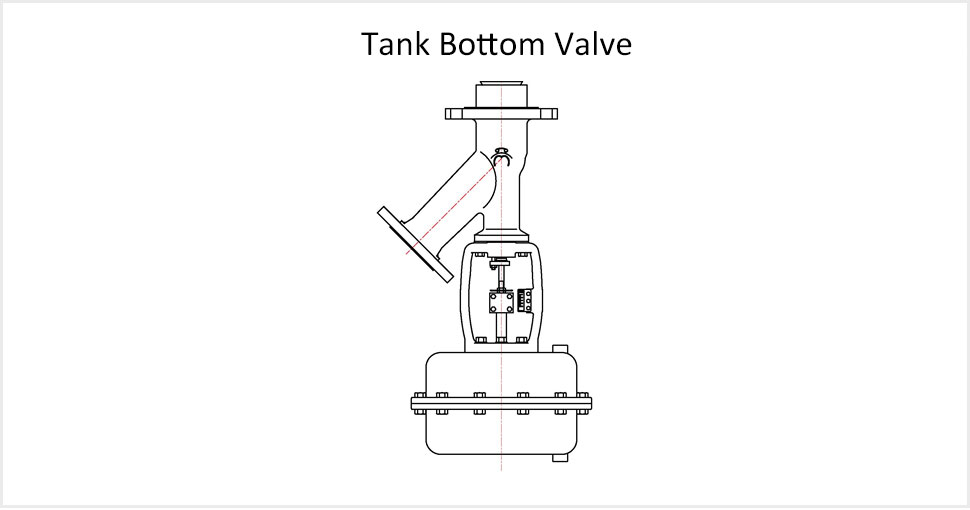 >> General
Series DRU-01 Flush Bottom Tank Valves Are Designed For The Convenient And Fast Draining Of Metal Tanks (With Or Without Steam Jackets), Wood, Glass Or Vitreous-Lined Tanks Autoclaves
>> Performance
- Fast Draining
- Full Way Area Through Valve Body With Minimum Pressure Drop.
- No Pocket Or Dead Area In The Body
>> Design Flexibility
- The Valve Are Made In Stainless Steel, Nickel Alloys, Carbon Steel, Iron, Bronze, Aluminum.
- The Valve Can Be Furnished With Fabricate Steam Jackets.
- Cleaning Connection And Plug Are Option.
- Quick-Opening Disc Is Standard Equal Percentage Or Linear (Option).
- Fully Range Of Bonnet And Packing Design To Suit Various Temperature And Fluids
>>

Specifications
Valve Model
Series DRU
Valve Type

Linear Port Type

Valve Size
1.1/2"(40A) x 1"(25A) ~ 10"(250A) x 8"(200A)
Valve Rating

ANSI 150# to 300#

JIS 10K to 20K

PN 10 to 20

End Connection
RF, FF, and so on
Body Material

WCB, CF8, CF8M, CF3, CF3M, CD4MCU, CA6NM and so on

SCPH2, SCS13, SCS14, SCS19, SCS16, SCS1, SCS2 and so on

304, 316, 316L, 420J2 and so on

MONEL, HASTELLOY, TITANIUM, ALLOY 20, MORE-1 and so on

+STL, +TCC, +RUBBER, +TFE, +PFA, +CERAMIC and so on

Trim Material

SCS13, SCS14, SCS19, SCS16, SCS1, SCS2 and so on

304, 316, 316L, 420J2 and so on

MONEL, HASTELLOY, TITANIUM, ALLOY 20, MORE-1 and so on

+STL, +TCC, +RUBBER, +TFE, +PFA, +CERAMIC and so on

Seat Material

PTFE, RTFE, CTFE, PEEK and so on

304, 316, 316L, 420J2 and so on

MONEL, HASTELLOY, TITANIUM, ALLOY 20, MORE-1 and so on

+STL, +TCC, +RUBBER, +TFE, +PFA, +CERAMIC and so on

Bonnet Type
Plain (-17℃ to 180℃)
Flow Characteristic
Quick Opening
Leakage Class
Metal Seat
Rated ANSI Class IV, V
Soft Seat
Rated ANSI Class VI
Actuator Combination
Diaphragm Actuator, Piston Cylinder Actuator, Electric Actuator