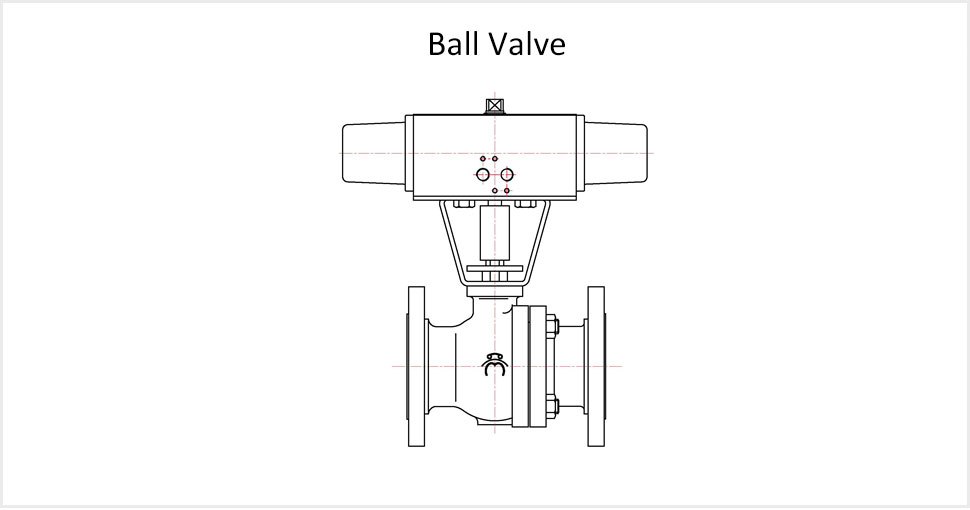 >> General
Series DRO-01 General Service Ball Valves Are Designed Side Entry Type That A Casted Two-Piece, It Is Available In Size From 1/2" To 8" That Is Full Or Reduced Type.
Its Offer Ansi Class Rating Up To 600Lb And Temperature Ratings Of -46℃ To 200℃.
Serial Floating Ball Valves Are Mainly Applied To Natural Gas, Oil Products Chemical Engineering, Metallurgy, City Building, Environment Protection Pharmacy And Food Industries, Among Which The Anti-Sulphur Series Are Used For Long Delivery Pipes Of Natural Gas That Contains Hydrogen Sulphide Medium, A Lot Of Impurity And Corrosive Substances.
>> Performance
- High Cv Body Size Ratio. (Full Bore)
- Controls Through 90° Rotation.
- Easy Maintenance.
>>

Specifications
Valve Model
Series DRO
Valve Type
FULL, REDUCE
Valve Size
1/2"(15A) to 24" (600A)
Valve Rating

ANSI 150# to 600#

JIS 10K to 40K

PN 10 to 40

End Connection
RF, FF, SW, BW, Screw, RTJ, and so on
Body Material

WCB, CF8, CF8M, CF3, CF3M, CD4MCU and so on

SCPH2, SCS13, SCS14, SCS19, SCS16, SCS1, SCS2 and so on

304, 316, 316L, 420J2 and so on

SPPS380, MONEL, HASTELLOY, TITANIUM, ALLOY 20, MORE-1 and so on

+STL, +TCC, +RUBBER, +TFE, +PFA, +CERAMIC and so on

Ball Material

CF8, CF8M, CF3, CF3M, CD4MCU, CA6NM and so on

SCS13, SCS14, SCS19, SCS16, SCS1, SCS2 and so on

304, 316, 316L, 420J2 and so on

MONEL, HASTELLOY, TITANIUM, ALLOY 20, MORE-1 and so on

+STL, +TCC, +RUBBER, +TFE, +PFA, +CERAMIC and so on

Seat

PTFE, RTFE, CTFE, PEEK and so on

304, 316, 316L, 420J2 and so on

MONEL, HASTELLOY, TITANIUM, ALLOY 20, MORE-1 and so on

+STL, +TCC, +RUBBER, +TFE, +PFA, +CERAMIC and so on

Bonnet Type
Plain (-17℃ to 230℃)
Extension ( -45℃ to -17℃, over 230℃)
Cryogenic ( -196℃ to -45℃)
Flow Characteristic

Approximative, On-off

Leakage Class
Metal Seat

Rated ANSI Class IV

Soft Seat

Rated ANSI Class VI

Actuator Combination
Spring Return Cylinder, Double Acting Cylinder, Electric Actuator,Gear